Eczema
– atopic dermatitis
Eczema can appear at any age, but most often begins in childhood.
– contact allergy
Caused by contact with certain substances, in particular nickel (costume jewelry), perfume, etc.
Eczema treatment
In the case of allergic contact eczema, avoid contact with the substance in question.
Moisturizing the skin is essential
Local application of corticoids, etc.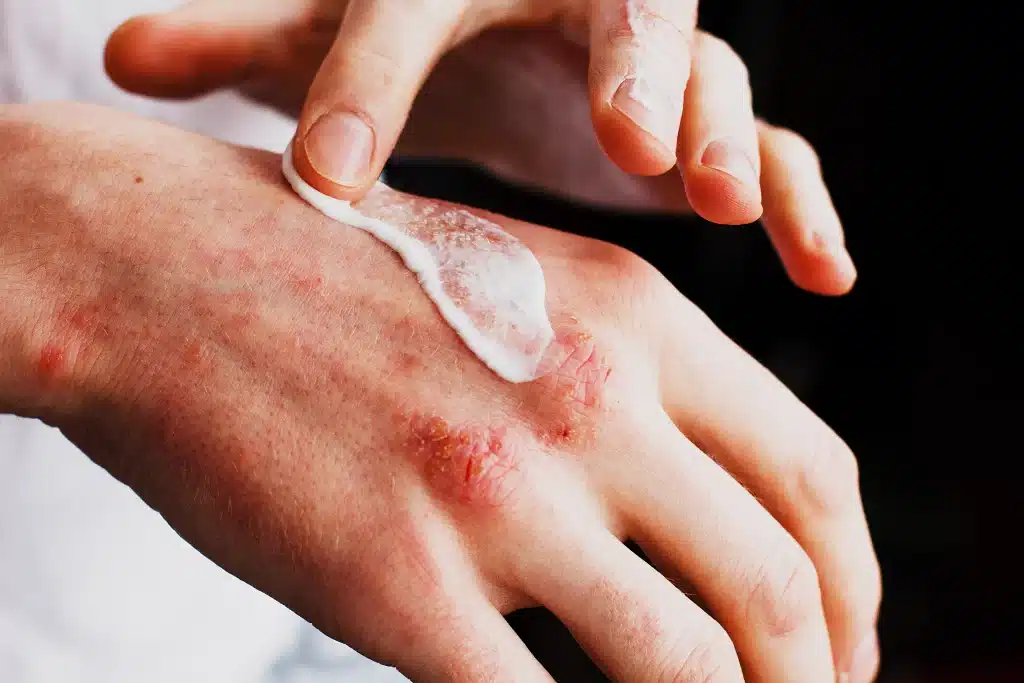 Urticaria and angioedema
Urticaria and angiodema are due to histamine release
Lesions may be caused by an allergy (food, medication, etc.) or stem from a skin problem or immune disorder.
Lesions can be very annoying, and appear every day.
Treatment of angioedema urticaria
Anti-histaminesand, if necessary, corticosteroids